Poker
PokerStars at Hippodrome is set for a Grand Reopening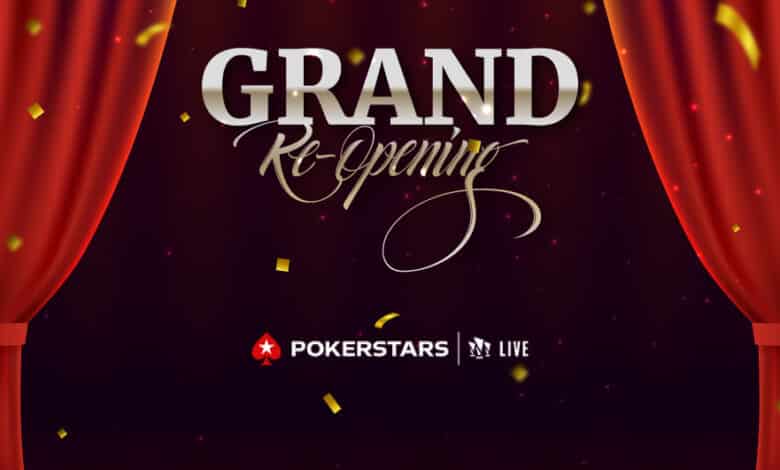 PokerStars LIVE, located at the Hippodrome, is all set for a grand opening on May 17. All the cash games will be round-the-clock in the newly designed poker room. It is great news for casino players who waited for post-lockdown restrictions.
Live poker players have been waiting since last year to know when lockdown restriction will end and the poker shutter will open. It has been a tough year for both poker players and business throughout the year.
However, during the lockdown period, the PokerStars Live at the Hippodrome has been busy transforming the entire structure. Presently, everything is changed and branded. As a result, the poker room as a whole area looks great.
Kerryjane Cragie, the head of Poker at the Hippodrome Casino, says the team is really happy to be back on the ground. They are excited to listen to the rifling of chips and exciting sounds of busy poker and its rooms. The team has been working together to renovate the area. Months of practice and training are followed to make the poker area look inviting.
Cragie says there are four poker rooms, outdoor smoking areas, and a bar. Each of the poker rooms is refurbished to give a fantastic look. In addition, PokerStars Live has undertaken a complete third floor to provide direct access for players from Leicester Square on the poker floor.
The entire Poker floor is renovated to give the poker-style feeling. From new windows to graphics and lightboxes, everything is new. They want to build the space strongly as players return to the arena. Poker tables will be open one second past midnight on May 17. Initially, opening hours will be between Mondays to Thursday midday.
The Hippodrome isn't opening only the cash games because £40,000 guaranteed money wins are scheduled on the first weekend. The poker house is planning to buy £275 in total starting chips of £25,000. The poker house is planning for 14-levels on every starting flight.
Cragie mentions that players will have to book their poker schedule in advance because sitting is limited. In addition, every table will have seven-handed protective screens because the social distancing rule is still prevalent.
Looking at the arrangement, Cragie says, they have been the Poker craze at live rooms and are waiting to open up again.