Gambling
King Kaka is Celebrating the New Year with a Double Sponsorship Deal with Bitcasino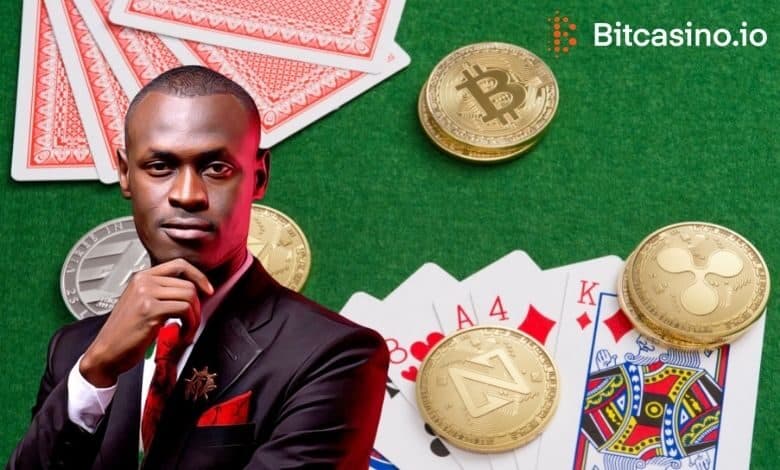 As the official Bitcasino global ambassador, King Kaka is trying to raise awareness about the benefits Bitcasino players get as the industry leader aims to improve the VIP experiences in Africa and beyond.
The VIP Treatment
Bitcasino VIPs have access to the global experiences that money can't buy, such as personal invitations to watch Premier League matches from the luxury of an executive box.
Bitcasino VIPs will likely be able to visit the Bombay Club in person, bringing the popular online live casino to life with fine meals and the same dealers that players are familiar with.
King Kaka, Bitcasino's Global Ambassador, stated that as the new global ambassador, he was honored to represent Bitcasino. There was no better location to play than Bitcasino if you're seeking the actual deal. Bitcasino's VIPs always get the red carpet treatment, whether it's Premier League tickets or a trip to a true high-roller casino.
Bitcasino's Head of Casino, Kaupo Kangro, said that they were thrilled to have King Kaka join the Bitcasino family, especially because he would be helping them promote the VIP treatment our most devoted players get. They work hard every day to make sure Bitcasino players get the best, and with King Kaka on board, they can offer lots more in 2022 and beyond.
What is Bitcasino?
Bitcasino is a leading bitcoin-led casino operator that was founded in 2014 as part of the Yolo Group.
Bitcasino features a large, high-quality casino portfolio with over 2,800 games from some of the industry's top providers, including table games, slots, and live dealer casinos. Their cutting-edge platform, awards, and new features are all created in-house, with player feedback helping to shape and produce the best user experience possible.
Bitcasino is the first crypto casino to remove its welcome offer in favor of the unique, custom-built Loyalty Club, giving players more control over their gameplay.
Bitcasino takes itself in providing a fun and secure casino and gaming experience, with withdrawal times of roughly 1.5 mins being among the industry's fastest and cutting-edge security measures in place.