Sports
How Cryptocurrency Can Improve Sports Betting?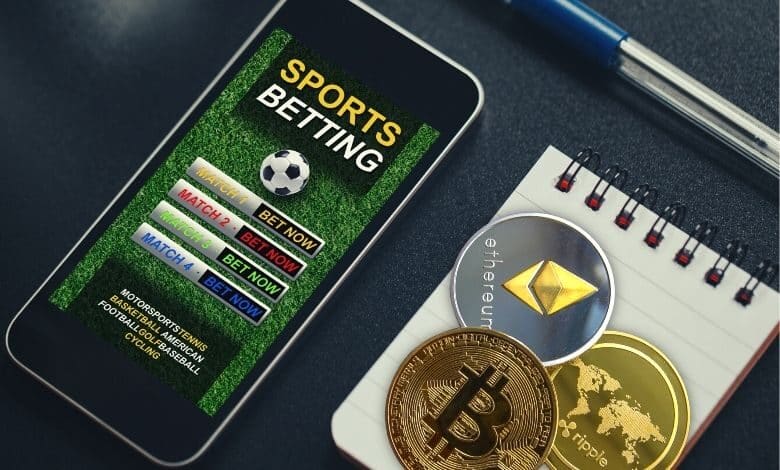 Introduction
Sports betting is on the rise; in recent years, various countries have legalized the activity of sports betting; thus, this legalization of sports betting has led to its online form. Now various websites are available which function as bonafide online sportsbooks. Now, paying for betting through cash is one way to go about the whole process.
But, in recent years, cryptocurrency has taken the payment front on these websites, owing to their fluidity and high growth prospects. This article shall look into the paradigm of online sports betting with crypto.
What is Crypto Sports Betting?
In simple terms betting through crypto means using any cryptocurrency as a form of payment instead of the usual FIAT currency. Instead of paying through Canadian Dollar, the user can provide payment to the sports betting websites in the form of coins. Only a designated number of coins are accepted as payment; some of the most popular options include – Bitcoin, Etherium, Tron, and Vchain.
Cryptocurrency Enhances the Security of Sports Betting
Using cryptocurrency as the primary form of payment for sports betting is a great way to enhance the security of your transactions. So, cryptocurrency works on the blockchain technology, which is highly secure and impenetrable. For instance, Bitcoin's network itself has never been hacked. Further, in order to hack the network, the hackers would require the control of at least half the network nodes present in the system. Achieving this feat is to an extent next to impossible since all network nodes are present in different locations and are run by different individuals. Thus hacking the whole system is only a distant dream for hackers.
Safe & Secure Sports Betting with Crypto
Cryptocurrency deposits are preferred by sportsbooks because they do not incur fees imposed by third-party regulators. Outside interference is one of the most frustrating issues that plagues online sports betting. Offshore books outside of legal jurisdiction immediately drew the attention of virtual sportsbook players. Popular e-wallets and conventional card payment methods may no longer be able to process banking transactions with sportsbook contractors located outside the controllable zone.
Several players were discouraged from placing sports bets due to the barriers and lack of privacy when in an economic climate that crippled the industry. Further, anyone can't change anything on the blockchain after it's been printed because doing so would necessitate trying to hack the entire system at once, which is practically impossible.
Why Do Sports Betting Prefer Cryptocurrency Deposits?
Cryptocurrencies have enabled the development of previously unattainable suitable techniques for sportsbook betting. Aside from better processing times and no processing fees, cryptos and sports betting have done away with transaction limits, withdrawal minimums, and minimum deposit amounts.
Cryptocurrencies Make Sports Betting More Efficient
Cryptocurrency ledgers and digital currencies made sports betting more appealing than other options by enhancing transaction efficiency. The 2020 pandemic shook the sports betting industry, but the recent popularity and acknowledgment of decentralized online gaming changed the landscape of digital sports betting.
More Power To Gamblers
Sports betting is a fun activity which is sometimes frowned upon, but there is no need to be worried about indulging in the same. Nowadays, online betting sites are equipped to handle customers of all ages and stratas. They also provide an infrastructure that helps the customers in setting a betting limit to control their betting spree. Further, all of this has aided in creating a tight knit community of individuals who are involved in sports betting.
So, if anybody would like to try their hand at it and make some extra money, they should go for it while keeping the other cautionary guidelines in mind.
Crypto Inspires Innovation
Cryptocurrency inspires great innovation, the innovation which has become a source of change. Finally, a payment method has come to the front which is not controlled by those in power and is instead being run by the people for the people, through the cooperation of people. Cryptocurrency is the change which we wanted and the change which finally got too.
Sum up – How Cryptocurrency Can Improve Sports Betting?
Portals for sports betting have been prepared to respond to any new changes. Because it ensures confidentiality and stealth, sports betting platforms are convinced about broadening in the digital currency market. Overall, sports betting wagering portals have converted the most impressive aspects of cryptocurrency into necessary elements for a globally optimal sports betting experience. Until government mandated shutdowns or activities cease creation, sportsbook players and establishments can relax, knowing that cryptocurrency privacy design protects their assets and identities indefinitely.