Poker
Phil Hellmuth Beats Nick Wright in High Stakes Duel III First Round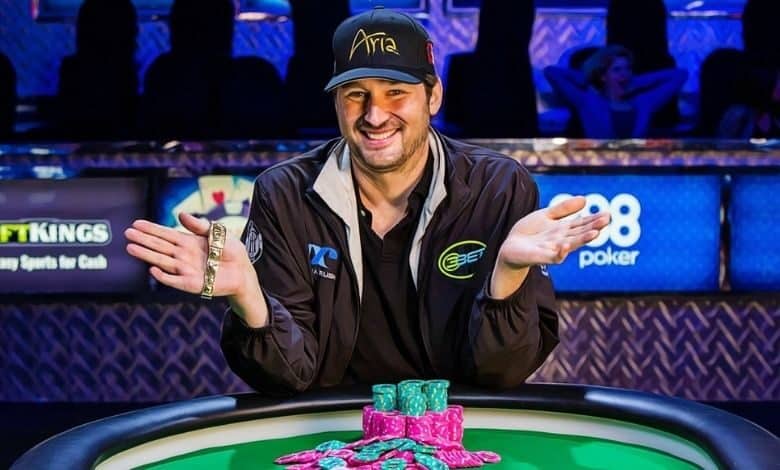 Phil Hellmuth is a renowned name in the poker world, and the star again proved why. The 15-time WSOP winner won another high-stake game in the first round of the High Stakes Duel III. The event is taking place at the ARIA Resort's PokerGO Studio.
Phil silenced his critics, who deemed him the underdog in the first two match-ups. While the community favored Phil over Wright, winning the round was nonetheless an impressive feat. Hellmuth has proven that the veteran can succeed as an underdog and favorite alike.
It is Phil's 7th consecutive win at the High Stakes Duel, putting the total to 7-0. Back in 2020, the veteran generated a lot of buzz after beating Antonio Esfandiari. Phil even landed three straight wins against Daniel Negreanu (GGPoker's Ambassador) the previous month.
Both Daniel and Antonio were the crowd-favorite, but Hellmuth prevailed as a winner in the end. After winning 350,000 dollars from both players, the veteran has now scored another 750,000 dollars after the first round.
The match went on for 6 hours, and the community streamed the broadcast on PokerGO. The 50,000 dollars buy-in was much awaited, and Wright still holds the option to ask for a rematch. Phil is bound to accept the rematch request, which will increase the stakes to 100,000 dollars each.
Starting with 50,000 dollars each, both players seemed chill from the start. Phil gained a minor lead before Wright almost tripled the stack. However, Hellmuth came back strongly and claimed the lead. Wright won a set with Q-Q against Phil's 7-5 as another Q came on the turn.
The game continued, and Phil stated that the player could see Wright's willingness to win. However, Phil kept repeating that Wright will give up all the money. In the end, it came down to a flush, and Phil had the better cards.
The players talked during the final hand as Phil declared having an 8-high flush. Wright screamed "no" after ending the match on a cooler. Phil said he knew Wright had a Flush but hoped that his flush was better. Both players shook hands and ended the round like gentlemen.
Phil admitted that it was a hard-fought match, praising Wright. The challenger has 72 hours to demand a rematch, and there has been no news till now.