Sports
Jerry Jones of Dallas Cowboys Welcomes Texas Sports Betting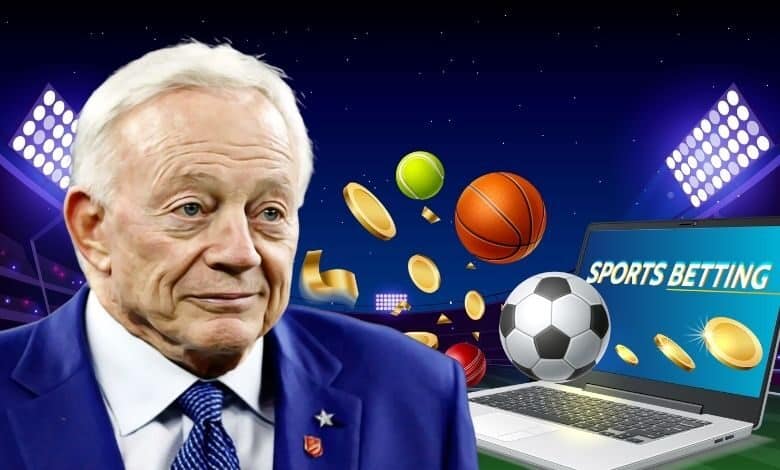 During a conversation with Sportsradio 96.7 FM, Jones talked about his thoughts on sports betting in Texas and what he thinks will happen. The discussion took place after a bill to allow sports betting in Texas was rejected by a small group of legislators.
Jones sees this as a minor setback and is hopeful that the state will change its mind sometime soon. During the interview, he said that gambling as it pertains to our games is "here".
Jones is a member of the Sports Betting Alliance, which also includes other Texas sports franchises. The NBA's Dallas Mavericks, MLB's Texas Rangers, the Cowboys, and a slew of other teams are urging lawmakers to abandon their shortsighted attempts to keep legalized sports betting out of Texas. As per the Dallas Morning News, they support legislation allowing voters to decide the fate of the activity, and recent surveys show that the general public supports it.
Everyone is aware that sports betting is taking place in the United States, even where it is not legal. Legalization permits the state to collect income and provide safeguards.
Jerry's Belief in Gambling
Gambling is not evil money anymore; it only becomes so when it's mismanaged. Not regulating it is the same as legislators admitting that they aren't opposed to unlawful behavior in their jurisdictions. Jones has long advocated for the legalization of gambling, recognizing the benefits it can provide. He is a minority owner of DraftKings and was one of the first NFL clubs to create a Texas lottery branding contract. The Cowboys and Jones is closely linked to the casino market. Legends Hospitality, which is owned by Jones, is bringing a casino in Pope County, Arkansas.
The Cowboys are also linked to the WinStar World Casino and Resort in Thackerville, Oklahoma, even though that project has had considerable challenges. That casino is the Cowboys' official casino partner, making it the first time a casino has partnered with an NFL team.