Betting
Caesars Sportsbooks Officially Debuts at the Colossal Ad Campaign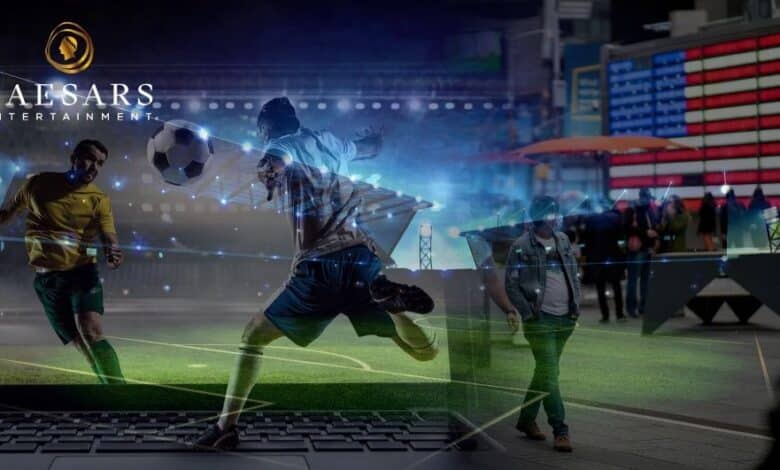 In April, Caesars Entertainment successfully acquired William Hill. With this, Caesars became the world's most reputable and leading bookmaker after the $4 billion purchase.
The agreement gives Caesars Entertainment complete accessibility to 18 different betting markets legally across the US. This includes eleven mobile jurisdictions across America. Eldorado Resorts completed a $17.3 billion reverse purchase of the larger casino company in 2020.
Caesars is planning to drop the William Hill brand in the United States in favor of its own casino brand. Colorado, Iowa, Michigan, New Jersey, and others are among the states where the Caesars Sportsbook app is now available. It is anticipated to go live in Arizona, Louisiana, and Maryland, soon, pending regulatory clearances.
The Exit of William Hill
Caesars, in the US, is far a more popular name than William Hill. That is why the gaming firm is discontinuing the William Hill sportsbook name in the United States. In the recent press release, Caesars Sportsbook reveals that William Hill sportsbooks will be rebranded to the new sports betting branch.
Mitchell Marier, a Caesars Entertainment representative, said that the William Hill name would continue to be seen at Nevada's retail locations not controlled by Caesars Entertainment. Moreover, the Caesars Sportsbook will be available at all Caesars-operated properties on the Strip, including Harrahs, Planet Hollywood, Paris, etc.
Outside of the United States, William Hill is quite common on high streets, especially in the UK. As the bookmaker, William Hill was started by William Hill, an industrialist, in 1934 and had over 1,400 betting locations in the UK as of 2020. Caesars Entertainment is planning to sell a large number of retail betting sites in the months to come.
Multiple Promos
Every bet placed on the Caesars Sportsbook app, irrespective of whether it wins or loses, earns Caesars Rewards points that can be redeemed at any of the casino's 50 plus locations in 16 states. Caesars claims that their new app has a wide range of odds and wagering limits, as well as a variety of payment choices.
However, to benefit and reach states where the sportsbooks operate, people should expect massive promotional activities on television, radio, and social media soon.