Gaming
Interactive Games Changes Its Name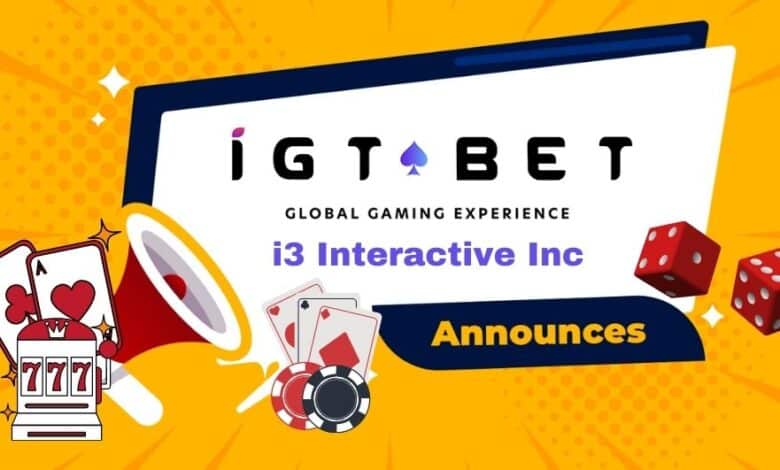 Interactive Games Technologies Inc. has stated that it will change its name to "i3 Interactive Inc." before the start of trading on the Canadian Securities Exchange on May 21, 2021.
Shareholders are not compelled to take any action in response to the name change. The name change has no effect on existing share and warrant certificates, and they do not need to be exchanged.
CA45073W1068 and 45073W106 will be the new ISIN and CUSIP numbers for the Company's common shares, respectively. The warrants' ISIN and CUSIP numbers will be CA45073W1142 and 45073W114, respectively.
Interactive Games Technologies Inc. is in the business of supplying clients with an online and mobile gaming platform that will offer sports lovers all over the world a unique and highly engaging social gaming product, as well as sports betting and casino products.
The Company has formed collaborations with important social media influencers in order to penetrate into several emerging global marketplaces.
As previously announced in a press release on April 20, 2021, Interactive Games Technologies Inc entered into a share subscription agreement with a leading company in India's online gaming market (the "Target"). The Company agreed to pay USD$5,000,000 for Target's compulsorily convertible cumulative preference shares, completing the acquisition's initial finance commitment.
Interactive Games Technologies Inc is in the business of offering its clients fun, thrilling and engaging online gaming goods with a distinct brand position and a mixture of skill-based games and games of chance. The company is led by a management team with over 50 years of combined experience running online gaming firms globally.
As part of its certifiably fair online casino, the company offers social gaming, fantasy sports, quiz games, poker, rummy, sports betting, and thrilling games of chance. The product offering is offered in nations based on the current regulatory climate in each country. As part of its effort to make its products available globally, Interactive Games Technologies Inc will shortly be expanding both its product range and geographic availability. It has also put together a team of online gaming executives with over 100 years of experience, which it says can equip land-based operators with the information, experience, and expertise they need to take advantage of the developing US online gaming market.